WHY LEAK GOPHER? LEAK GOPHER STOPS LEAKS. IMMEDIATELY. WHEN FLOODS HAPPEN – TIME IS MONEY.
Leak Gopher is not like other water detection systems – it's better! The Leak Gopher system shuts your water off automatically when a leak is detected! Other systems only provide an alert- manual or digital-and then you must manually shut your water off. What if you're on vacation? Or asleep? The Leak Gopher also sends you an alert on your phone, but we provide the one critical next step that saves your property from potentially thousands of dollars in damage. Leak Gopher shuts off your water automatically. Imagine that! It has never been easier to prevent water damage in your home.
Have a smart home using Z-Wave Technology? There's even a Leak Gopher for that! Pair a Z-Wave Leak Gopher with your existing smart home automation system to incorporate protecting your home from water leaks today.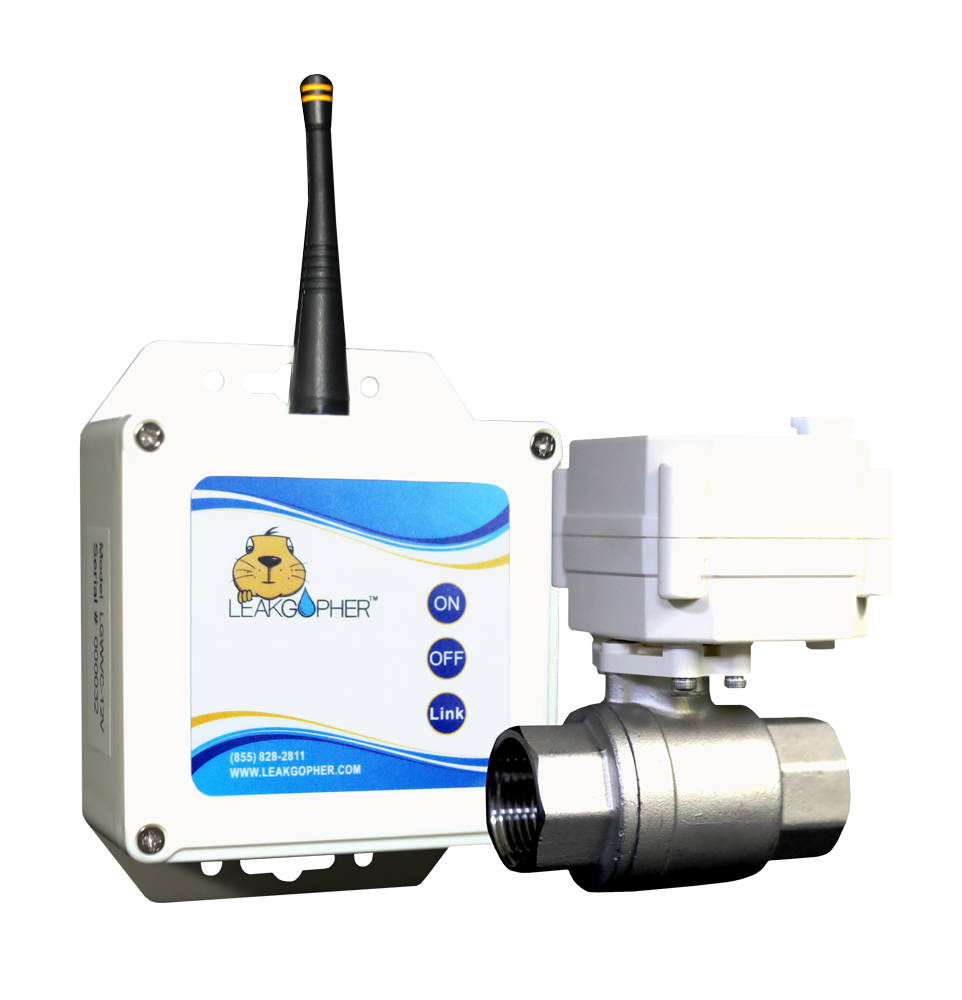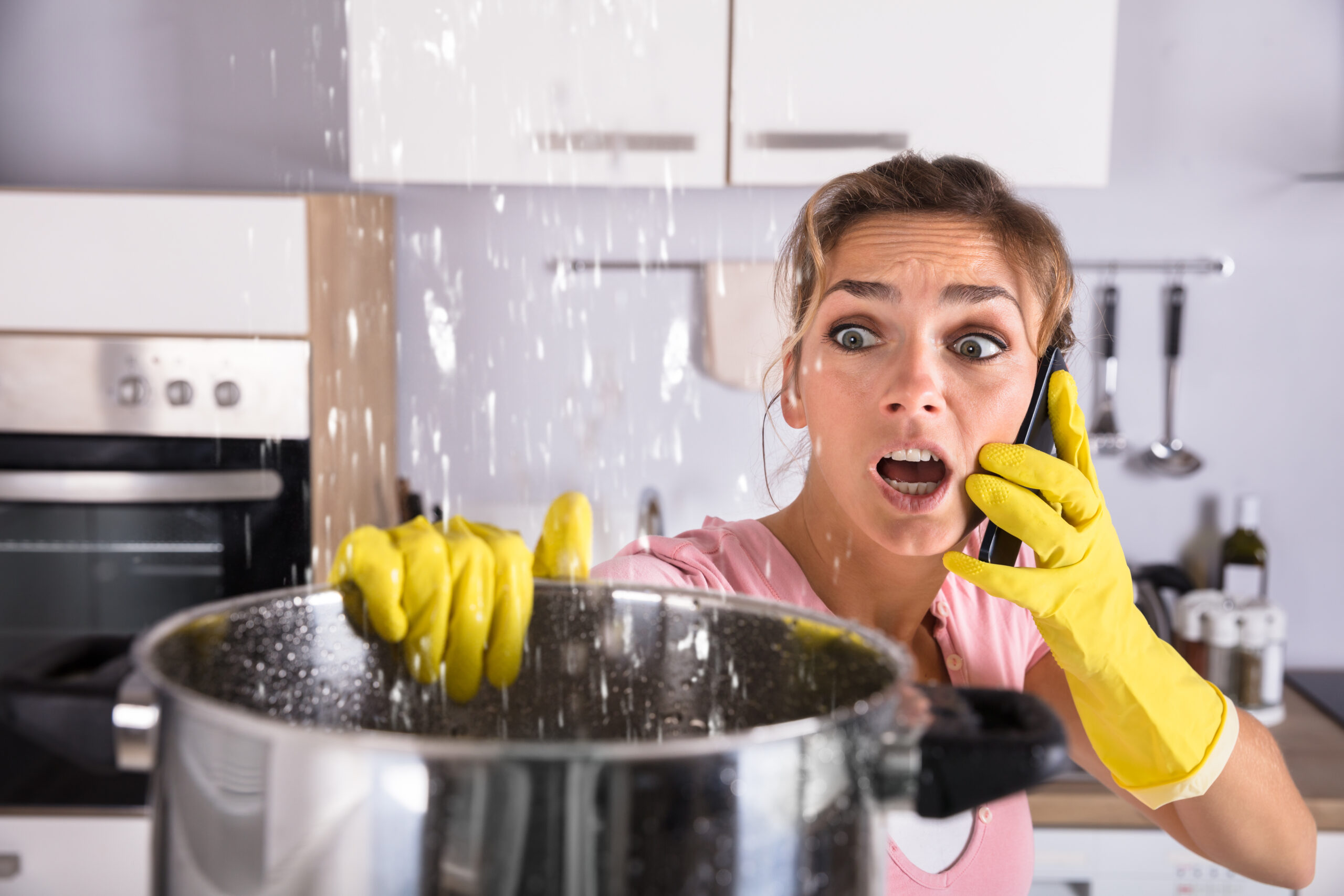 Who Knew?
STATISTICS SHOW…
Your Home Is SIX TIMES MORE LIKELY To Experience Water Damage Than Fire Damage! Your Home is SEVEN TIMES MORE LIKELY To Experience Water Damage Than A Burglary! Water Leaks Are OFTEN A SECONDARY CAUSE OF FIRES When They Cross Paths With Electricity!
ARE YOU PREPARED?
DON'T BE A STATISTIC!
LEAK GOPHER
STARTER KIT
Our Starter Kit provides everything you need to protect your home immediately. You can add water sensors to provide even more water damage protection.
• Easy to Install
• Immediate Water Shut-off
• Instant Notification*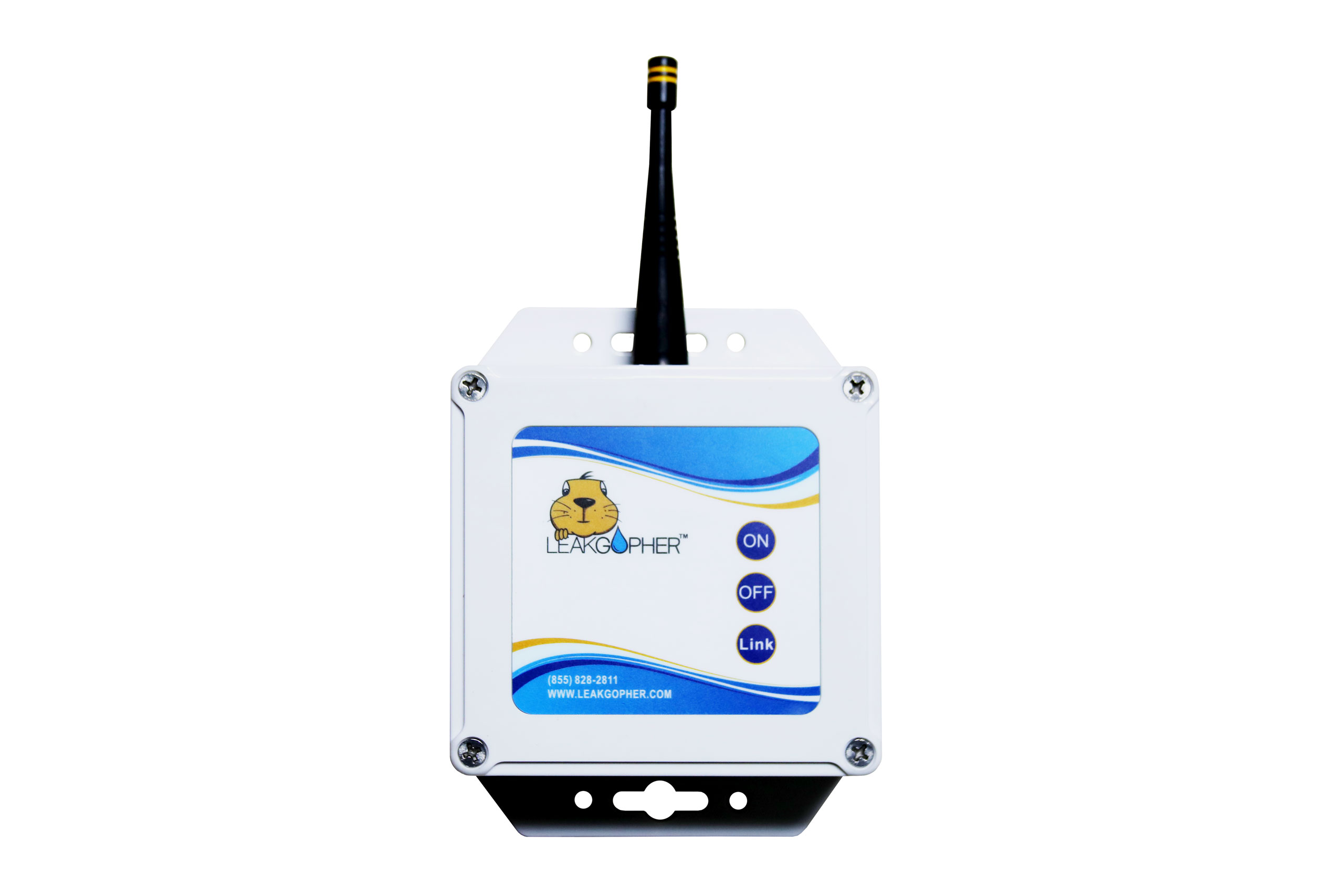 Leak Gopher
Valve Controller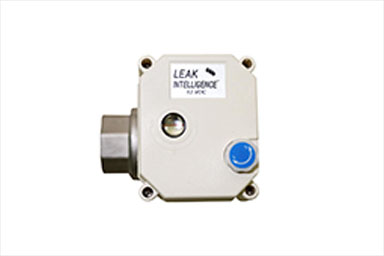 Leak Gopher
Shut-Off Valve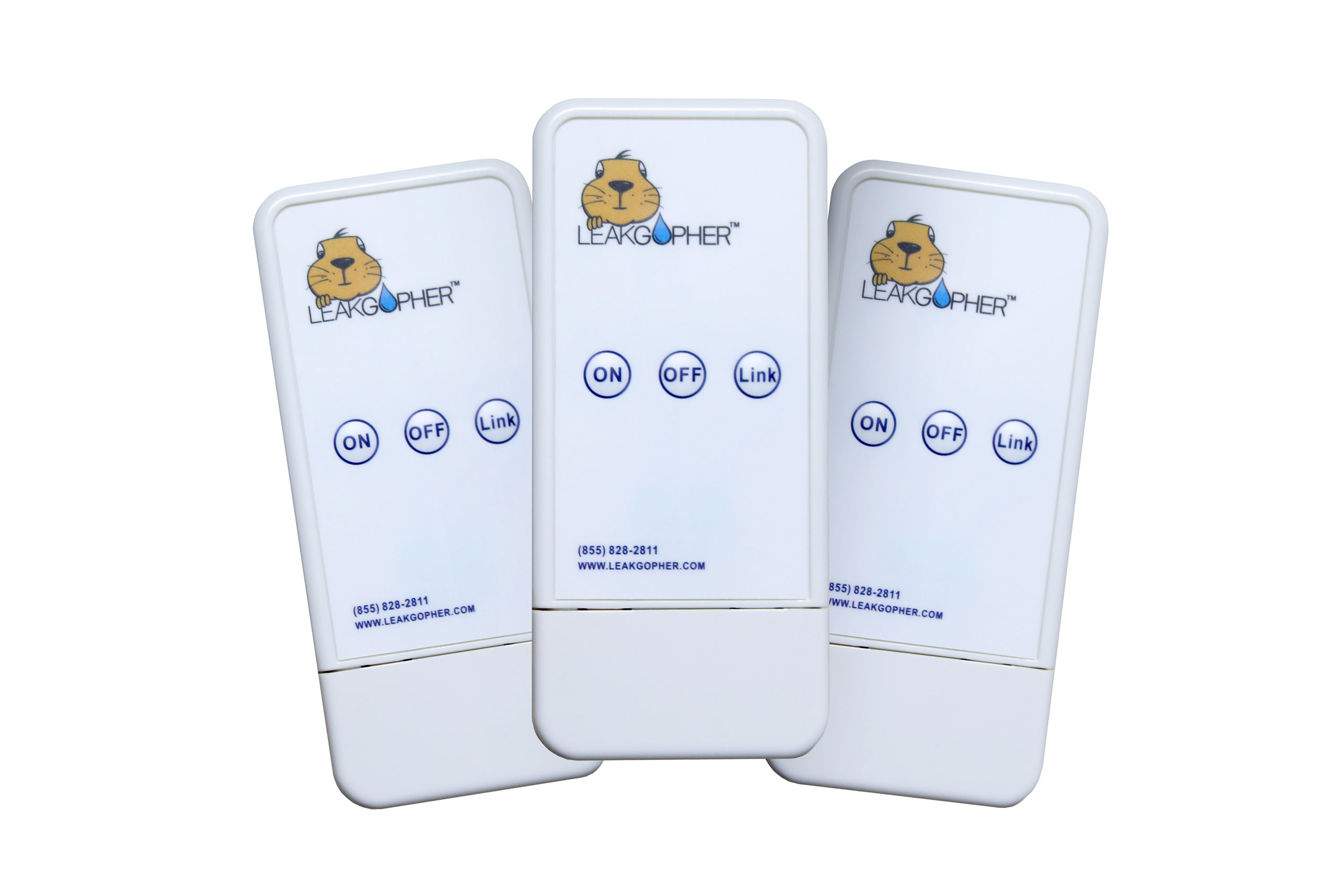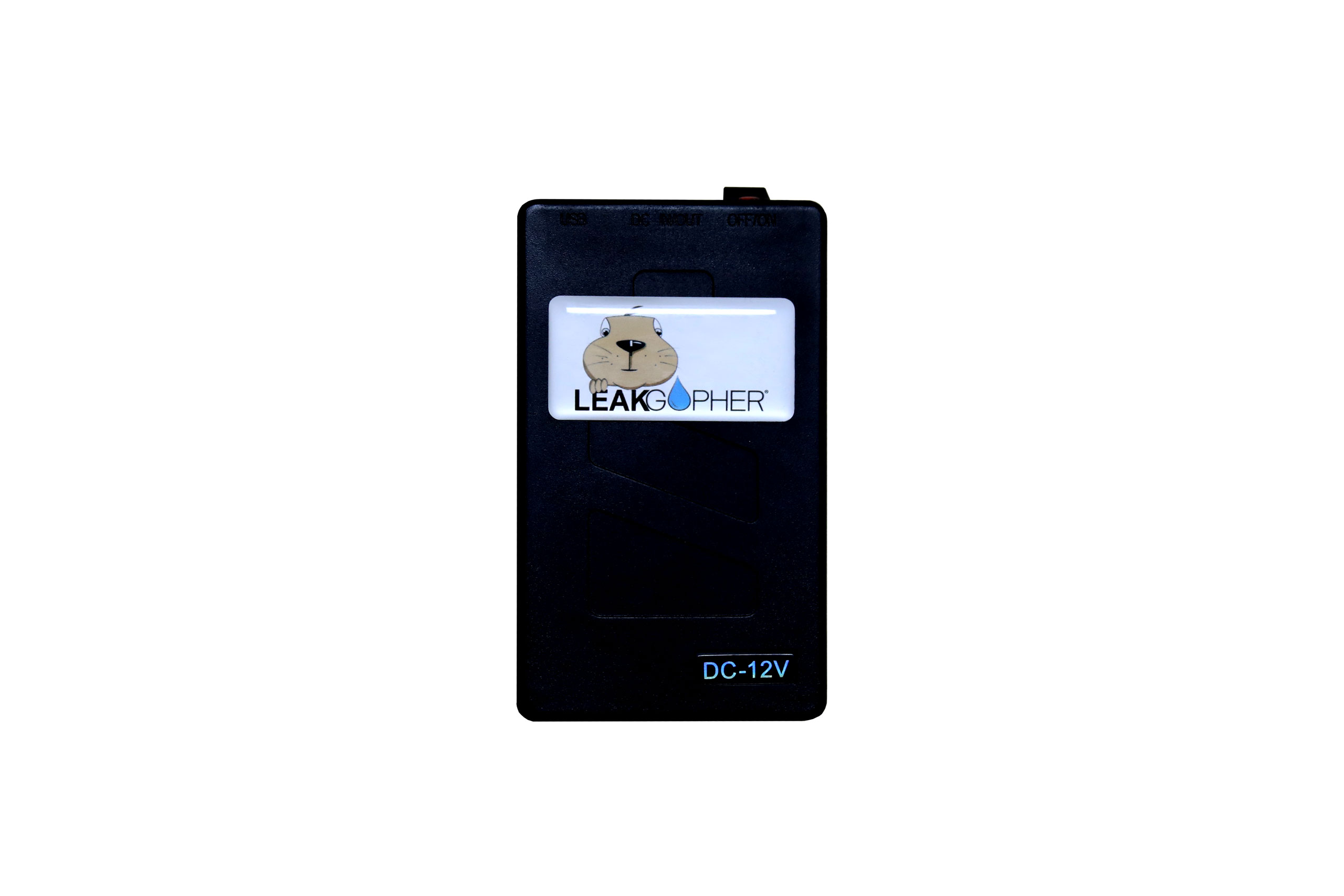 Leak Gopher
Battery Back-UP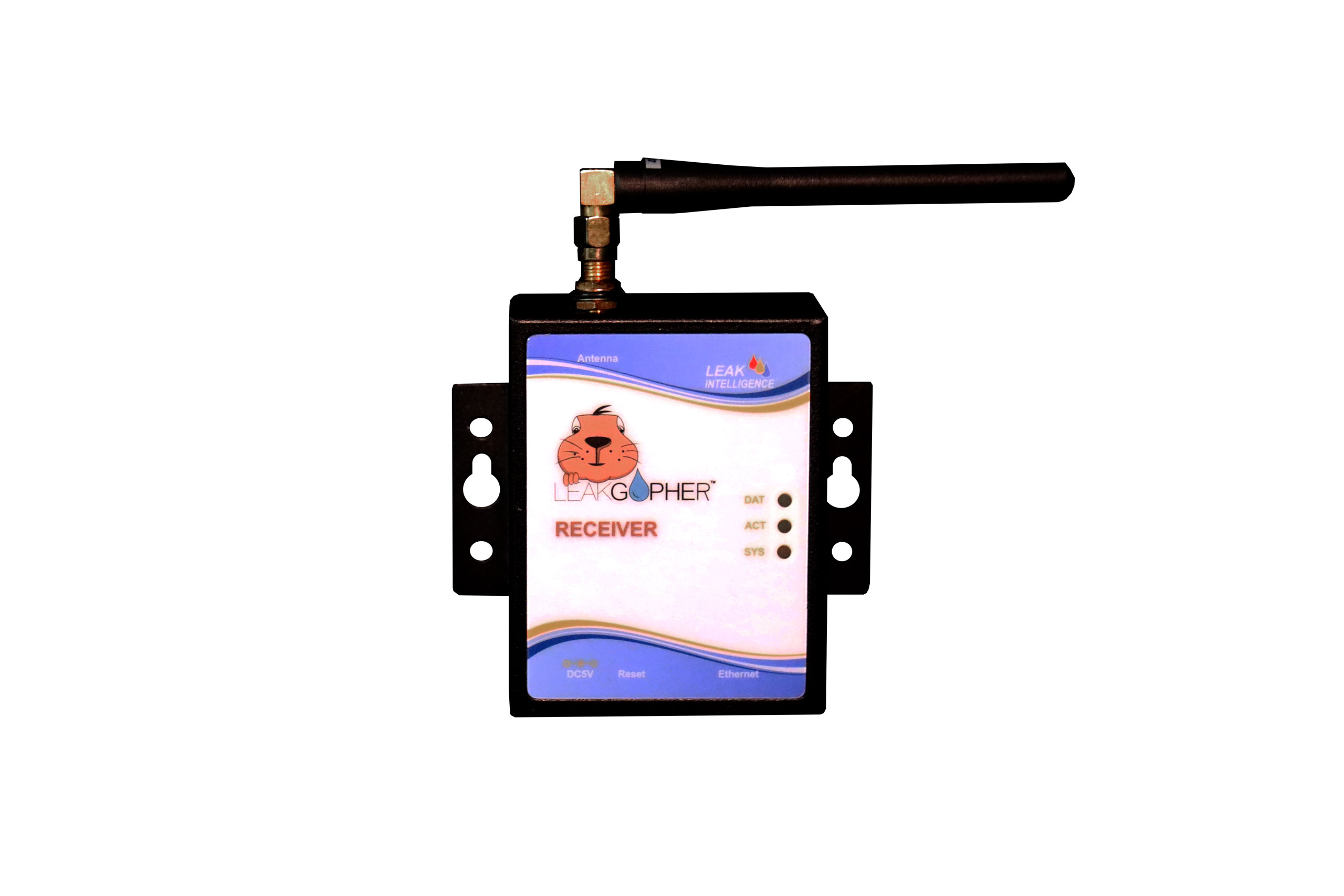 Leak Gopher Receiver/
Internet Connector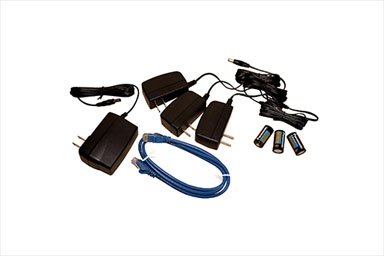 Leak Gopher can prevent thousands of dollars of flooding damage to a property through its three distinct features: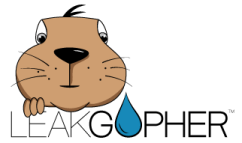 Plumber Installs The Leak Gopher Valve On Your Incoming Water Line Leak Gopher Valve Controller Is Mounted and Connected to the Leak Gopher Valve Leak Gopher Water Sensors Are Easily Linked to the Leak Gopher Valve Controller with the Push of a Button and Placed Anywhere You Want to Monitor for Water